Joystick switches KC
Description
Multifunctional control unit, designed for use in machine tools. 1 to 8 actuating directions with up to 3 switching elements per direction – spring return, latching or combined. 1 to 3 switch positions per direction are possible.
Features
Front panel installation at rear or with front plate 1 to 8 actuating directions with 1 or 2 switch positions for each actuating direction Switch positions as stayput switch or spring return switch in various combinations Center-position switch Pushbutton in handle.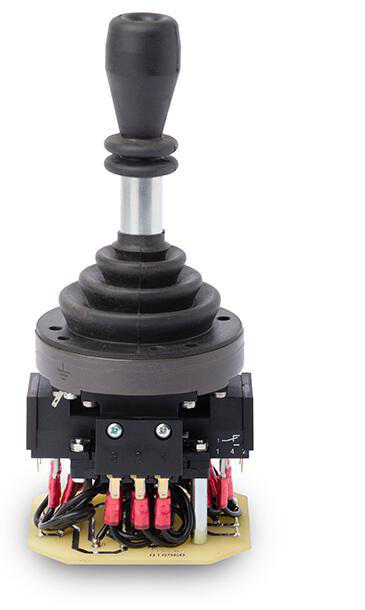 You will find further information in our product catalog.
Product finder
Actuating directions

Type of actuation

Degree of protection

Products
(28)
No results found