Read heads CMS with Hall sensors
Description
The read head is fastened to the fixed part of the guard and is connected to the evaluation unit via a two-core screened cable. The actuator fastened to the guard is moved towards the read head by closing the door. When the operating distance is reached, power is supplied to the actuator via the read head and the read head transfers the actuator's data to the evaluation unit.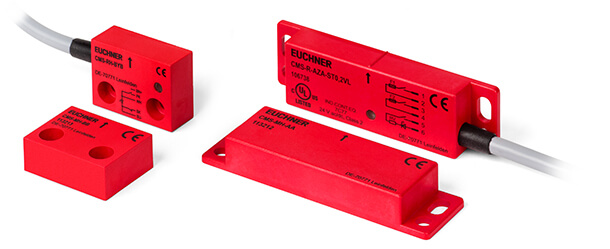 Magnetically coded read heads
Reed contacts are installed in the read head of the safety system CMS. The operating principle for the reed contacts (NC contacts or NO contacts), the number of reed contacts fitted and their physical arrangement determine the type of read head. The contact blades on the reed contacts are closed under the influence of the magnetic field from the actuator.
Product finder
AS-Interface

Design

Number of NC contacts

Number of NO contacts

Cable length

Cable material

Connection

Products
(4)