Read heads CMS with Hall sensors
Description
The read head is fastened to the fixed part of the guard and is connected to the evaluation unit via a two-core screened cable. The actuator fastened to the guard is moved towards the read head by closing the door. When the operating distance is reached, power is supplied to the actuator via the read head and the read head transfers the actuator's data to the evaluation unit.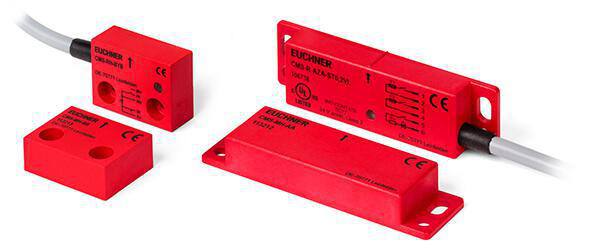 Read heads with Hall sensors
These read heads have purely electronic Hall sensors, enabling them to read the coded magnets of the actuators. Compared to the read heads with reed contacts, these read heads are insensitive to external influences such as vibrations or shaking. Furthermore, they are absolutely free from wear because they do not possess any electromechanical contacts. The read heads with Hall sensors can be connected to the evaluation units CMS-E-ER and CMS-E-FR. A combination of CMS read heads with and without Hall sensors on the same evaluation unit is also possible.
Product finder
AS-Interface

Design

Number of NC contacts

Number of NO contacts

Cable length

Cable material

Connection

Products
(4)
No results found