CKS key adapter
Features
Starting dangerous machine movements is not possible when the key is withdrawn
Suitable for the highest safety requirements: Cat. 4 / PL e
Every key is unique
High level of protection against tampering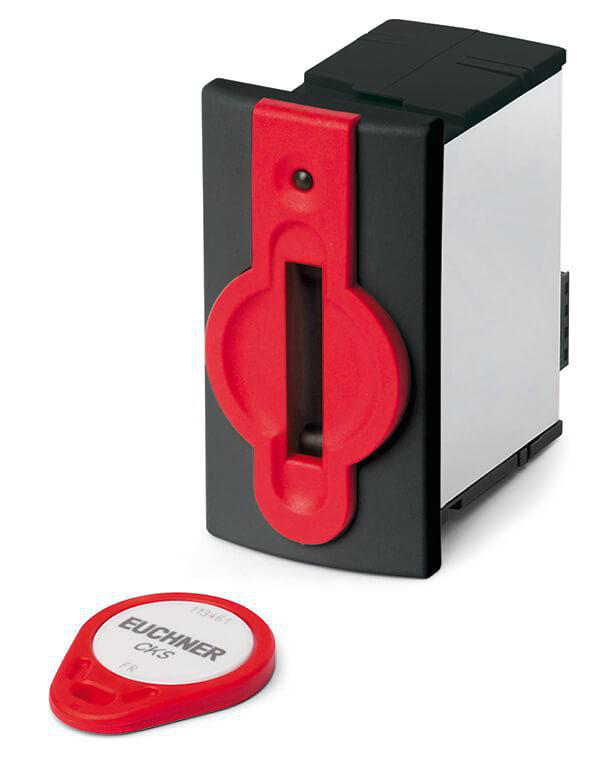 Key adapter CKS – safe entry into installations
The new CKS is a transponder-technology-based system consisting of a uniquely coded key, a key adapter and a CES evaluation unit. Thanks to its compact, robust design and its high degree of protection (IP67), the CKS is suitable for industrial use. The principle of operation of the CKS could not be simpler. When the key is inserted into the key adapter, the evaluation unit reads the data from the transponder and checks the data for validity. If the key is recognized, the evaluation unit switches the safety outputs. Therefore, it is possible to start the installation only with a valid key inserted into the key adapter. The CKS system can thus be used when servicing installations, for example. Before the authorized personnel enters the installation, the CKS key is withdrawn from the key adapter and taken into the installation. If the guard is now closed unintentionally, the installation cannot start.
This characteristic allows the CKS to be integrated into overall concepts of installations with the highest safety level (cat. 4. / PL e).
In addition to use as a lockout bar, the CKS system is ideally suited as an electronic trapped key system or for assigning access rights to stop a production process.
Products
(3)
No results found