Field evaluation unit CES-FD
Your advantages
Maximum safety with cat. 4/PLe
Minimal wiring effort
Small space requirement
No additional rail mounted evaluation unit required
For tight situations – the new field evaluation unit CES-FD-AP
The new product CES-FD-AP from EUCHNER is a small and compact field evaluation unit for connecting external transponder-coded read heads CES. The system is used for monitoring guards or moving machine parts in confined areas.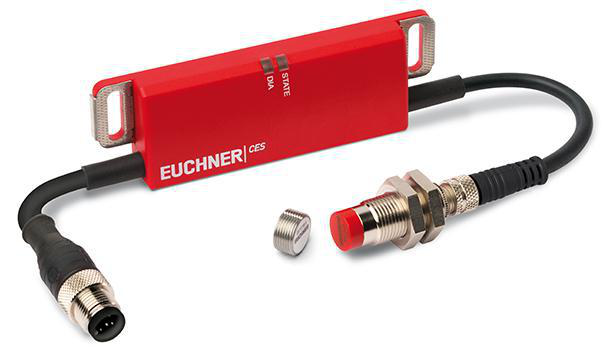 The read head CES-A-LMN with an M12 thread is small and can be connected directly to the field evaluation unit. Data evaluation takes place directly in the field, requiring no space in the control cabinet.
The new CES-FD-AP is equipped with two LED displays for status indication, permitting rapid diagnosis. Additionally, the field evaluation unit permits limit-range indication of the read head. This permits any misalignment of the read head or actuator to be detected and remedied in good time.
Connection of the CES-FD-AP is very simple and fast thanks to the plug connector. Direct connection to a decentralized peripheral device such as the SIMATIC ET200pro or ET200s is also possible. The complete system meets the most demanding requirements from EN ISO 13849-1 with Category 4/PLe.
The compact housing design, the robustness of the CES-FD-AP and the high degree of protection IP67 permit use in very harsh environments and space-saving installation in the field.
Products
(2)
No results found