Safety switch CTM-AS
Your advantages
Integrated AS-i connection
Robust housing with degree of protection IP67/IP69/IP69K
Compact design
Comprehensive, detailed diagnostics option.
Design and principle of operation
The CTM-AS can be operated directly on the AS-i bus and provides the control system with both the door position and information about the locking position. Information about a possible malfunction in the switch can also be diagnosed directly in the control system. Operation on all known AS-i safety monitors in the proven manner is a matter of course.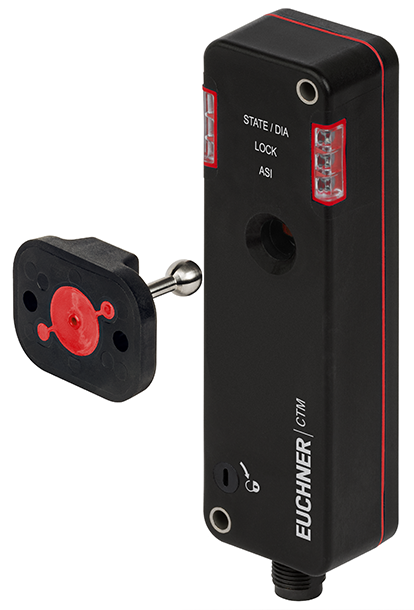 Products
(4)
No results found