Bolts NZ/TZ-S1/AF and NZ/TZ-S1/CF with escape release for safety switches NZ.VZ, NZ.VZ.VS and TZ with escape release
Aluminum bolt
For doors hinged on the left
Escape release
Spring catch in open position
Can be locked in open position with padlocks
Actuator included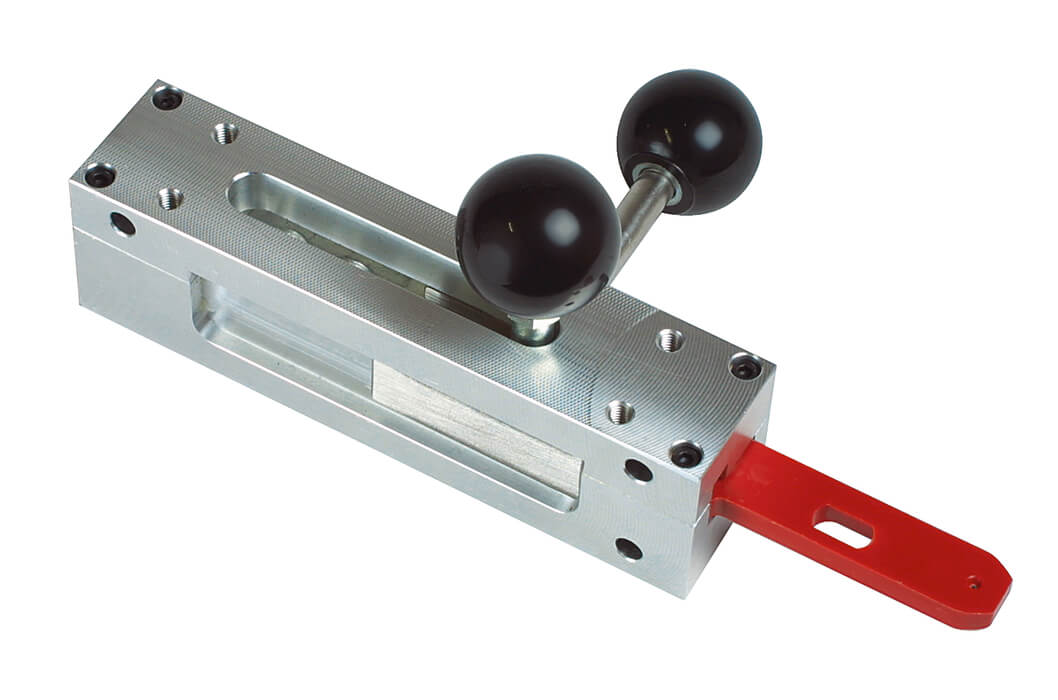 Ismertetés
Advantages
Robust construction
Easy screw mounting
No additional door handle necessary
Special features
After the door is opened, the actuator is automatically withdrawn into the bolt by a built-in return spring.

The operator is protected. When the door is open there is no risk of injury due to protruding actuator.
The actuator is protected. When hinged doors are closed it is ensured that the actuator is not used as an end stop.

The lever for escape release only enables the doors to be

opened

from inside the danger area.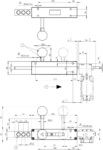 Dimension drawing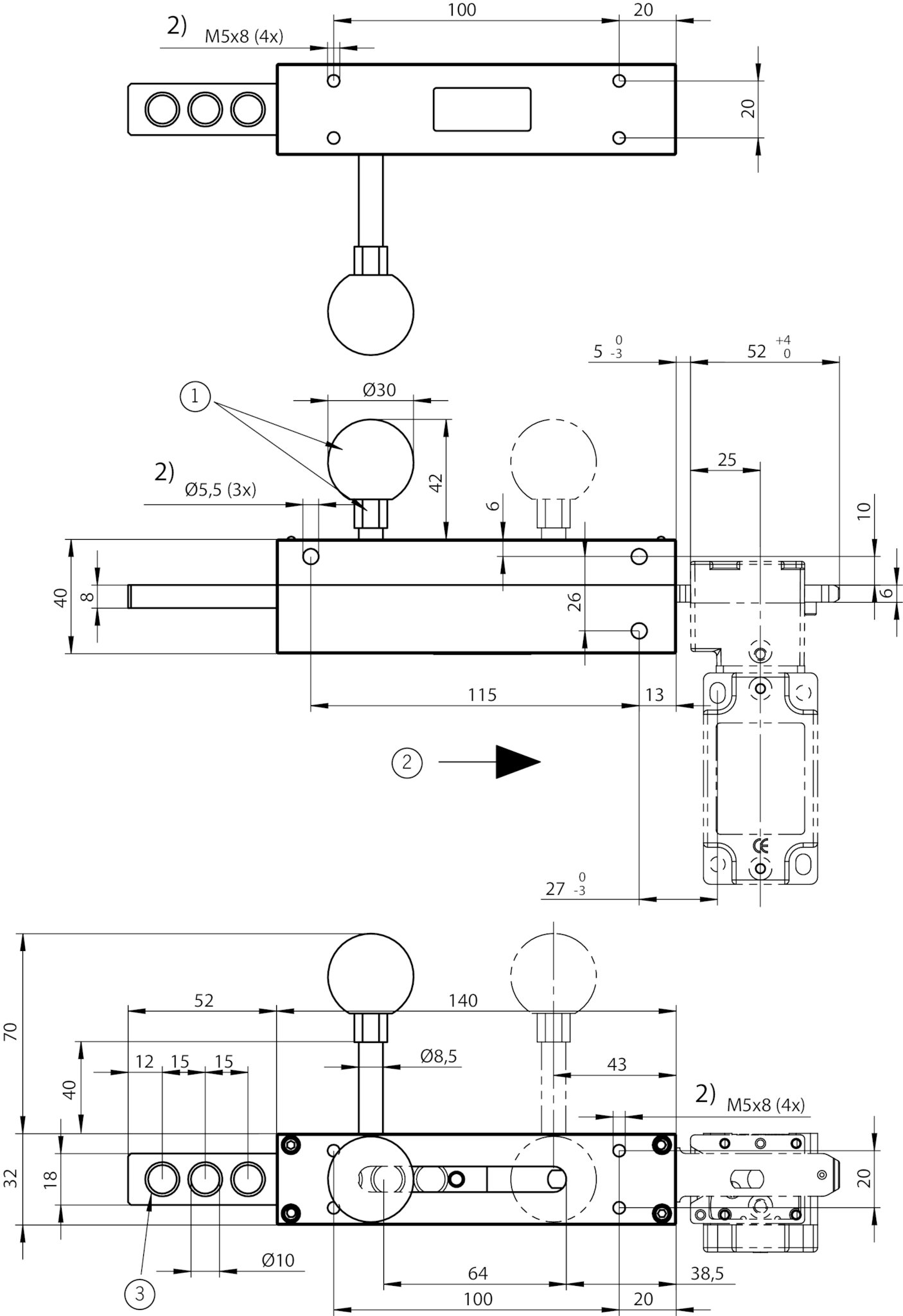 | | |
| --- | --- |
| 1 | Ball head bonded in the lever so it cannot rotate. (included loose) |
| 2 | Safety switch NZ.VZ approach direction C |
| 3 | Hole for 3 padlocks |
| 1) | Additional information: The handle must be securely bonded in the thread for setup or after setting of the approach direction. Removing the handle with the system in operation is not allowed for reasons related to protection against tampering. Safety switch and actuator (bolt) must be combined correctly for mounting. Do not use safety switch as an end stop for the guard. |
| 2) | Bolt fastening |
Műszaki adatok
Mechanikai értékek és környezet
| | |
| --- | --- |
| Material | |
| Handle | Plastic |
| Housing | Aluminum |
| Sliding | Aluminum |
| Weight | |
| Net | 1 kg |
| Escape release | Yes |
Egyebek