Cylindrical design, Ø 16 mm
Programmed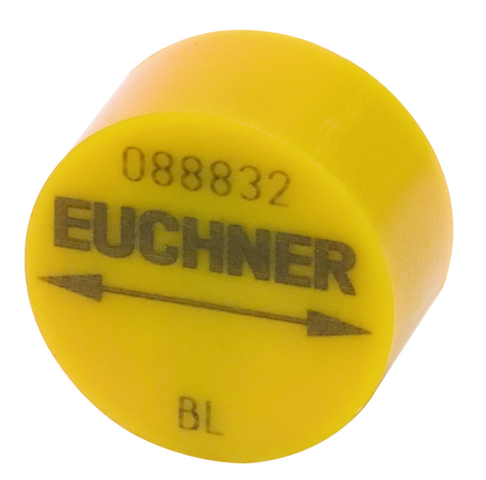 Ismertetés
Assembly instructions
On mounting the read head and data carrier, it is to be ensured the crossing direction as per the direction of the arrow on the active face of the read head or read/write head is observed.
Fasten with two-component epoxy resin adhesive, for example.
Programming
The data carrier can be written (programmed) for read-only operation with a maximum of 32 hexadecimal digits (value from 0hex to Fhex) on customer request. Standard filler digit behind the customer-specific defined digits is Ehex.
The housing is permanently laser marked with the digits programmed (not including filler digits) in hexadecimal notation.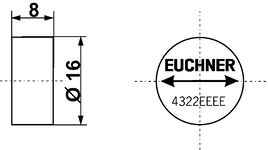 Dimension drawings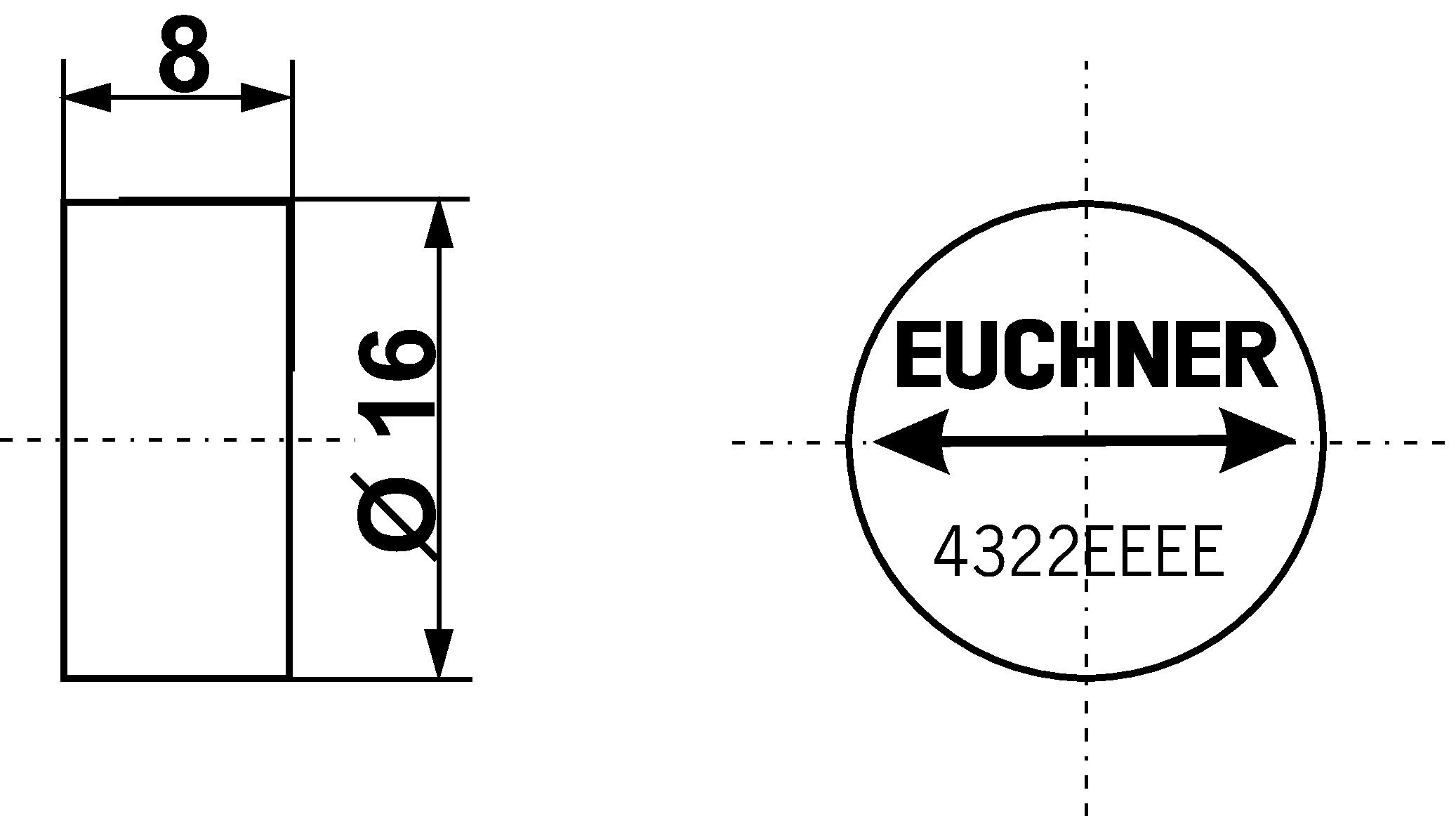 Műszaki adatok
Approvals

Electrical connection ratings
Number of read cycles
not limited
Number of write cycles
max. 100000
Data retention time
max. 10 y at +50°C
Power supply
inductive via read head
Storage capacity
16 B read/write (storage capacity 128 bits or 32 digits)

(The memory of the read/write data carrier is organized as follows: writing possible only in 2-byte blocks, reading possible byte by byte)
Mechanical values and environment
| | |
| --- | --- |
| Degree of protection | IP67 |
| Material | |
| Housing | PPS plastic |
| Mounting type | bonding, flush in metal |
| Ambient temperature | 0 ... +50 °C |
| Method of operation | Operating frequency 125kHz |
Ordering data
| | |
| --- | --- |
| Rend. sz. | 088833 |
| Articlename | CIS3P16D08KH16YSNOP |
| Weight | 0,033kg |
| Customsclass | 85389099 |
| ECLASS | 27-28-04-02 Identifikation, RFID Transponder |