Non-contact safety switch CES-AR-C01...
Safety switch with integrated evaluation electronics
Up to 20 switches in series
Short circuit monitoring
2 safety outputs (semiconductor outputs)
Category 4 / PL e according to EN ISO 13849-1
Unicode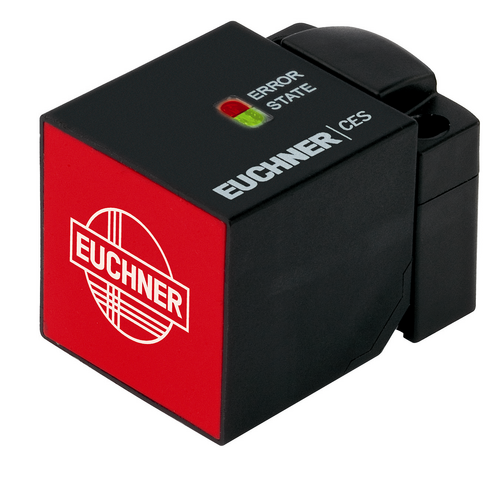 Ismertetés
Approach direction
Can be adjusted in 90° steps
Short circuit monitoring
The switch generates its own clock signal on the output lines OA/OB. Pay attention to this aspect when connecting to control systems and relays.
Unicode evaluation
Each actuator is highly coded (unicode). The switch detects only taught-in actuators. Additional actuators can be taught-in.
Only the last actuator taught-in is detected.
Category according to EN 13849-1
Due to two redundantly designed semiconductor outputs (safety outputs) with internal monitoring suitable for:
Category 4/PL e according to EN 13849-1
Important: To achieve the stated category in accordance with EN ISO 13849-1, both safety outputs (OA and OB) must be evaluated.
LED indicator
| | |
| --- | --- |
| STATE | Status LED |
| DIA | Diagnostics LED |
Additional connections
| | |
| --- | --- |
| OUT | Monitoring output (semiconductor) |
| RST | Reset input |
Connector assignment
Plug connector (view of connection side)
Pin
Designation
Function
Connecting cable conductor coloring

1
IB
Enable input for channel 2
WH
2
UB
Power supply, DC 24 V
BN
3
OA
Safety output, channel 1
GN
4
OB
Safety output, channel 2
YE
5
OUT
Monitoring output
GY
6
IA
Enable input for channel 1
PK
7
0V
Ground, DC 0 V
BU
8
RST
Reset input
RD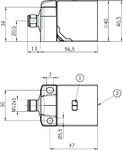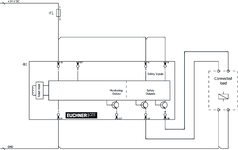 Dimension drawings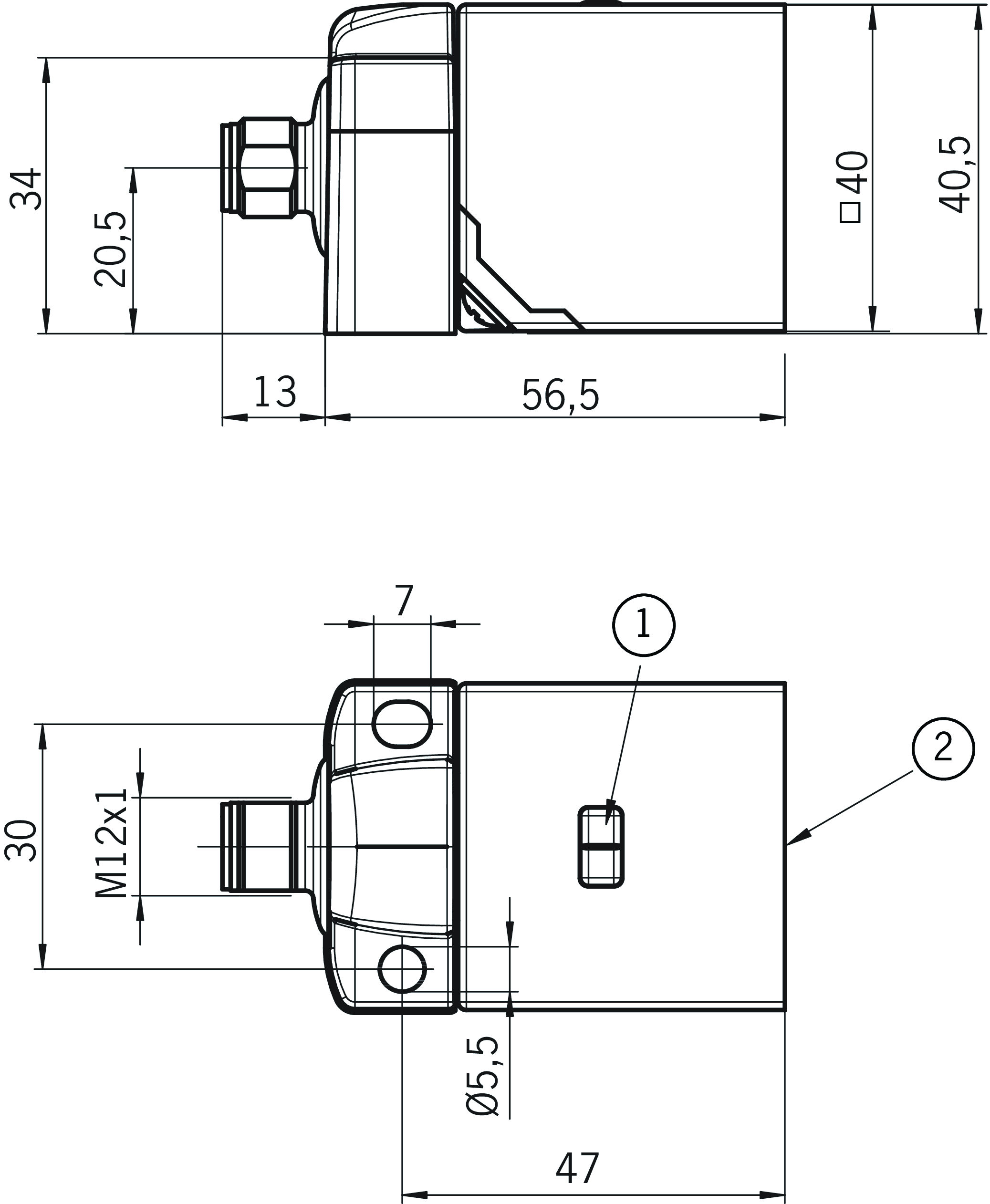 | | |
| --- | --- |
| 1 | LED status indication |
| 2 | Active face |
Connection examples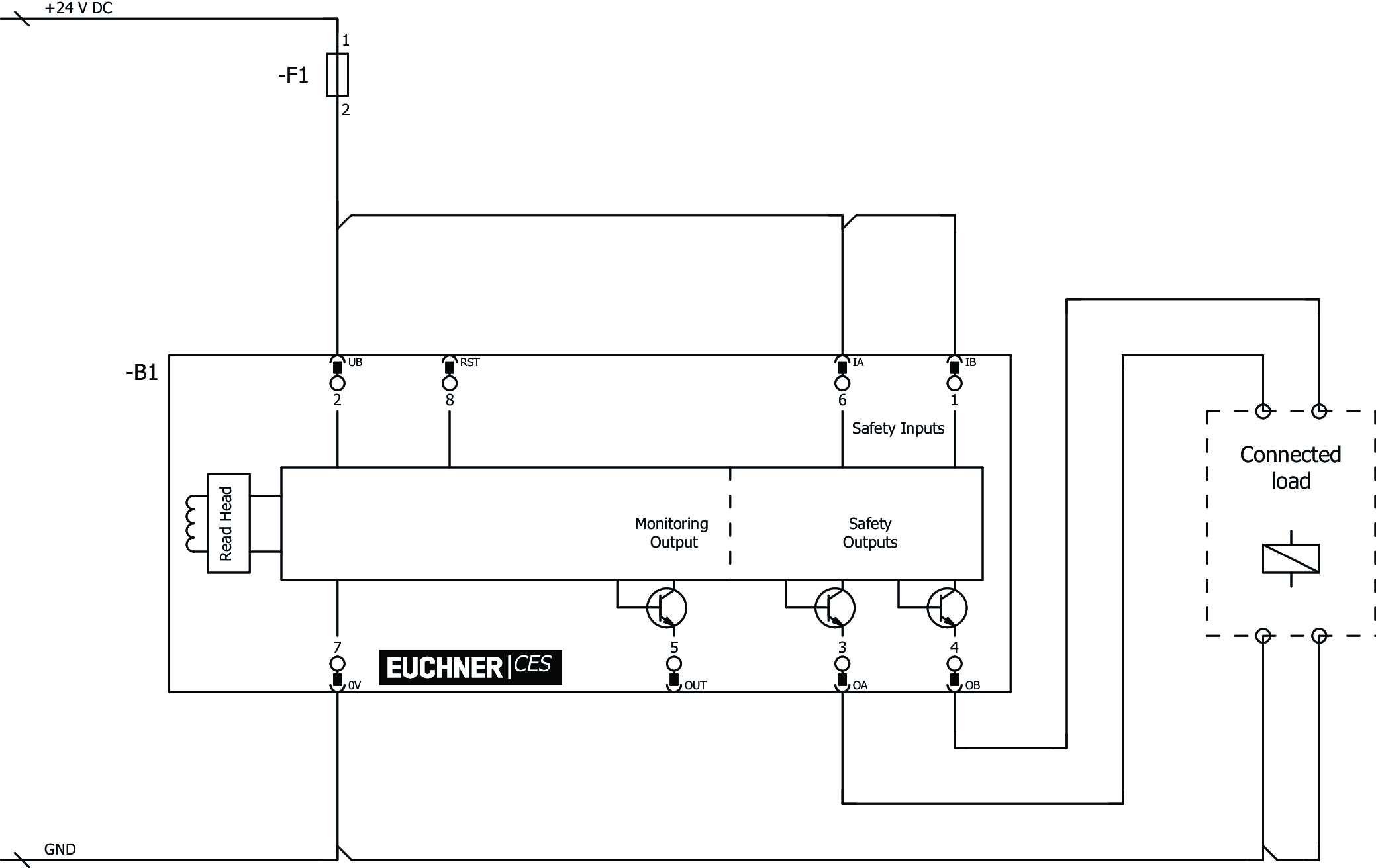 Műszaki adatok
Approvals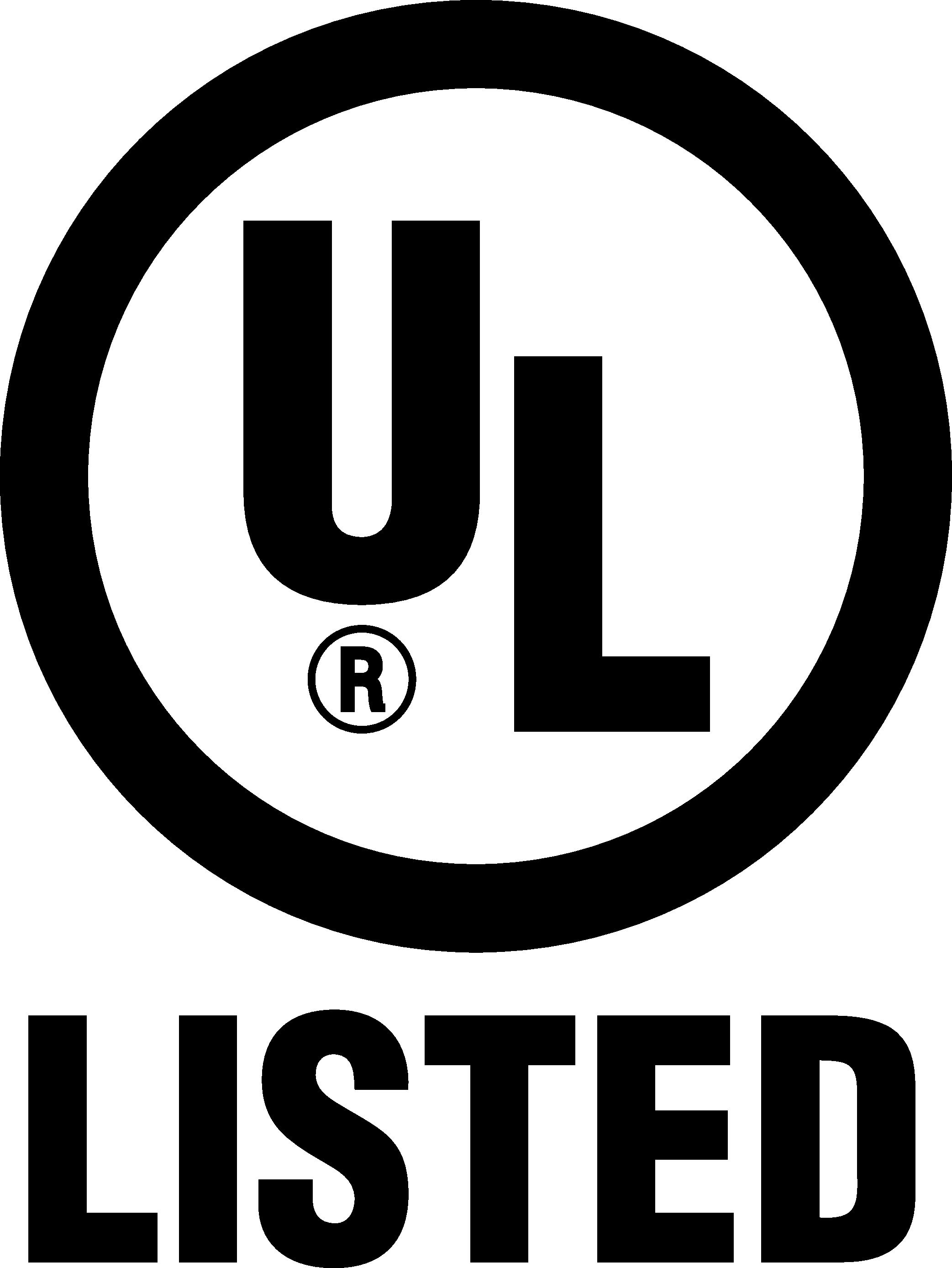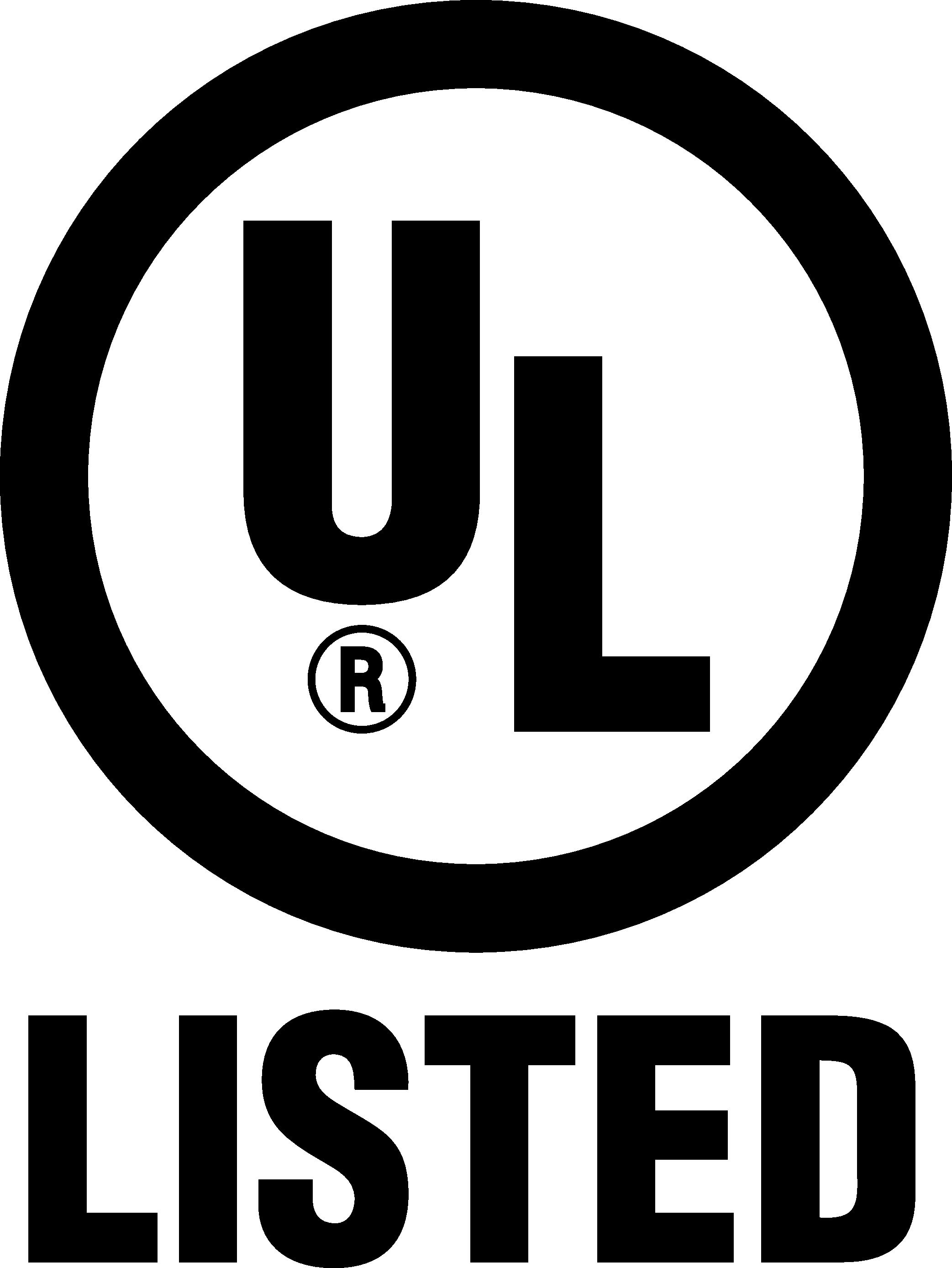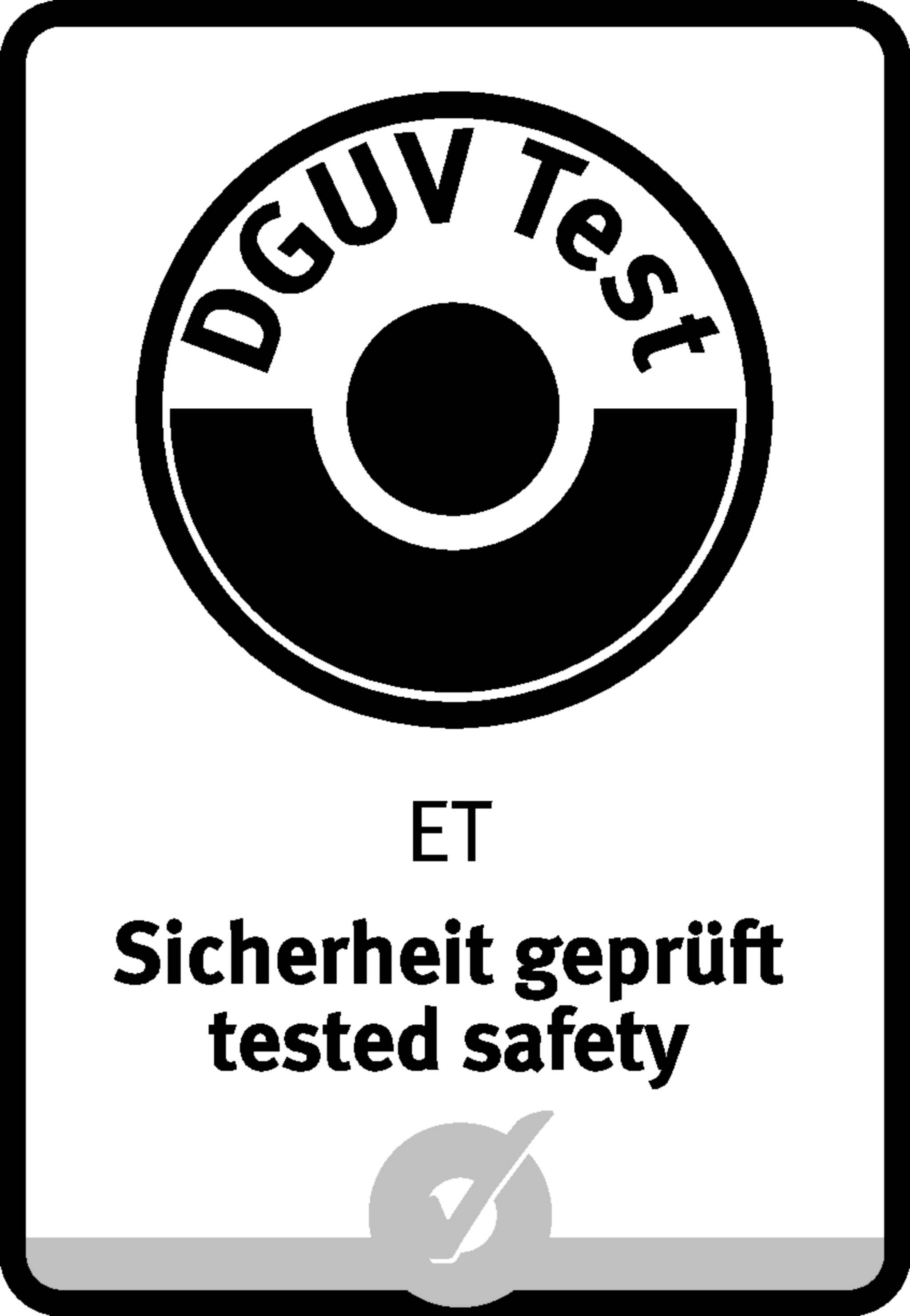 Work area
| | |
| --- | --- |
| Repeat accuracy R | |
| according to EN 60947-5-2 | <= 10 |
Electrical connection ratings
Current consumption
no load on outputs
max. 50 mA
Fusing
external (operating voltage)
0.25 ... 8 A
Rated insulation voltage Ui
300 V

(Tested by the employers' liability insurance association up to 75 V)

Rated impulse withstand voltage Uimp
1.5 kV
Operating voltage DC
UB
24 V DC -15% ... +15% reverse polarity protected, regulated, residual ripple < 5%, PELV
Turn-on time
Safety outputs
max. 400 ms
EMC protection requirements
according to EN IEC 60947-5-3
Risk time according to EN 60947-5-3
Single device
max. 260 ms
Risk time according to EN 60947-5-3, extension for each additional device
max. 5 ms
Safety class
III
Degree of contamination (external, according to EN 60947-1)
3
Monitoring output OUT
Output type
p-switching, short circuit-proof
Output voltage
0.8 x UB ... UB V DC

(Values at a switching current of 50 mA without taking into account the cable lengths.)

Switching current
max. 200 mA
Safety outputs OA / OB
Output type
Semiconductor outputs, p-switching, short circuit-proof
rated conditional short-circuit current
max. 100 A
Discrepancy time
max. 10 ms
Output voltage
HIGH U(OA,OB)
UB-1.5 ... UB V DC

(Values at a switching current of 50 mA without taking into account the cable lengths.)

LOW U(OA,OB)
0 ... 1 V DC
Switching current
per safety output
1 ... 400 mA
Utilization category
DC-13
24V 400mA

(Caution: outputs must be protected with a free-wheeling diode in case of inductive loads.)

Off-state current Ir
max. 0.25 mA
Test pulses
max. 1 ms
Mechanical values and environment
| | |
| --- | --- |
| Connection | M12 plug connector, 8-pin |
| Degree of protection | IP67 |
| Ready delay | 10 s |
| Material | |
| Housing | Plastic, PBT |
| Installation orientation | any |
| Switching frequency | max. 1 Hz |
| Tightening torque | |
| Fixing screws | max. 1 Nm |
| Mounting distance | min. 40 mm |
| Shock and vibration resistance | according to EN IEC 60947-5-3 |
| Ambient temperature | -20 ... +55 °C |
Reliability values acc. to EN ISO 13849-1
| | |
| --- | --- |
| Mission time | 20 y |
| | Monitoring of the guard position |
| Category | 4 |
| Performance Level | PL e |
| PFHD | 2.1 x 10-9 |
Miscellaneous
| | |
| --- | --- |
| The following applies to the approval according to UL | Operation only with UL Class 2 power supply or equivalent measures |
In combination with actuator CES-A-BBA-071840
Assured operating distances sao
min. 15 mm

(The values apply to surface mounting)

Assured release distance sar
max. 45 mm

(The values apply to surface mounting)

Operating distance
18 mm
Switching hysteresis
1 ... 3 mm

(The values apply to surface mounting)

Mounting distance
In combination with actuator CES-A-BDA-18-156935
Assured operating distances sao
min. 10 mm

(The values apply to surface mounting)

Assured release distance sar
max. 45 mm

(The values apply to surface mounting)

Operating distance
19 mm

(The values apply to surface mounting)

Switching hysteresis
1 ... 3 mm

(The values apply to surface mounting)

Mounting distance
In combination with actuator CES-A-BRN-100251
Assured operating distances sao
min. 20 mm

(The values apply to surface mounting of the actuator on steel.)

Assured release distance sar
max. 75 mm
Operating distance
27 mm
Switching hysteresis
3 mm

(The values apply to surface mounting of the actuator on steel.)

Mounting distance
In combination with actuator CES-A-BPA-098775
Assured operating distances sao
min. 18 mm
Assured release distance sar
max. 58 mm
Operating distance
22 mm

(on surface mounting on aluminum. In a non-metallic environment, the typical operating distances increase to 30 mm)

Switching hysteresis
1 ... 2 mm
Mounting distance
Ordering data
| | |
| --- | --- |
| Rend. sz. | 098941 |
| Articlename | CES-AR-C01-AH-SA |
| Weight | 0,19kg |
| GTIN | 4047048005433 |
| Customsclass | 85365019 |